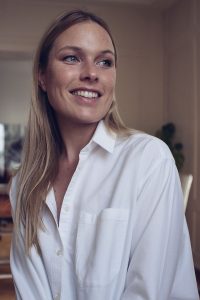 Raphaela Pichler
Raphaela Pichler's extraordinary ability to connect and her heartfelt interest in people make her portraits and beauty images truly unique. Being part of the creative process from the start, and helping to create a brand's unique voice are key to her process – leading to an authentic, unique look and feel to her work.
Campaigns and editorials for BOSS, Jelmoli, Meister Schmuck, Joop!, as well as for the Z Magazin, FRIDAY and NZZ are only a few highlights in the portfolio of this Swiss photographer. Documenting the process in film is a wonderful supplement to her work.
Raphaela shows her musical side in «Pine & Stone», but also in her photographs, which are poetic, restrained, luxurious and very authentic at once.